Transept TRM is a transfer system utilizing dual roller chain construction, via which a transport tray gets driven. Trays dimensions are between 500x500mm and 1000x1000mm able to carry loads up to 110kg.
Equipped with underlay pads the trays are moved along sections on chain rollers. Buffer brake modules are placed alongside the sections, chain tension is secured by automatic tensioning device, tray movement from on section to another allowed by a lifting-carting device. Tray positioning is possible with an accuracy of 0.5mm. Main advantage of the TRM system is its simple design, ergonomics, highest quality materials and workmanship, easy maintenance, reliability and vast array of application options.
Sample configuration: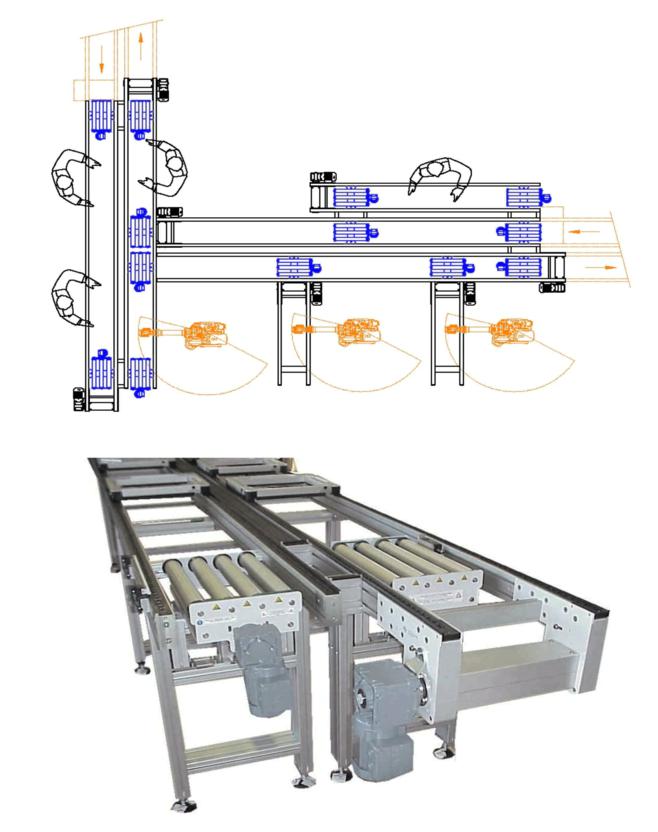 Modular design allows for quick and easy assembly, as well as possible future system upgrades.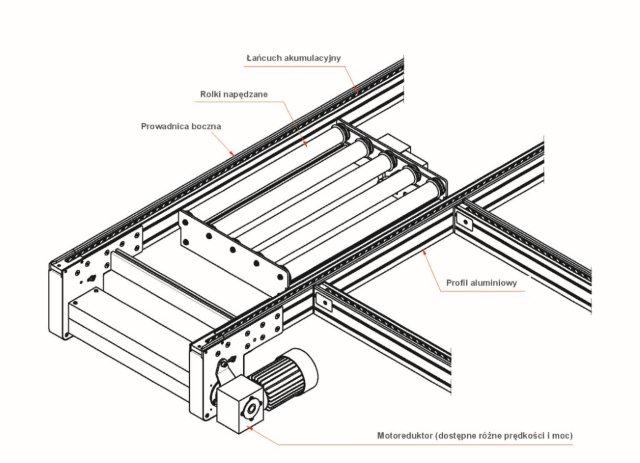 Send Inquiry